Our Optometrists Practicing in Durham, NC
Rosenstein Vision Center has four generations of the best optometrists and quality eye care service. We prioritize our customers and maintain old-fashioned business values, while still keeping up with the changing times and technologies.
Robert Rosenstein, OD, FAAO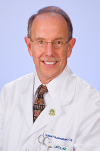 Dr. Rosenstein is the third generation of Rosensteins practicing optometry in Durham, NC. After attending UNC-Chapel Hill, he graduated from the New England College of Optometry in 1974 and has been practicing optometry ever since. He holds the 888th license in North Carolina to practice optometry.
In addition to his practice, Dr. Rosenstein was a Clinical Examiner for the North Carolina Board of Examiners in Optometry from 1992-2012 and a Clinical Reviewer for the Council on Optometric Practitioner Education. He is a past member of the Admissions Committee for the American Academy of Optometry and served as a Senior Consultant for the OfficeMate software development team.
Dr. Rosenstein is actively involved in the local and state community.
Aaron Rosenstein, OD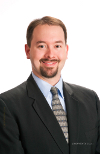 Dr. Aaron Rosenstein graduated from the University of Houston College of Optometry with a Doctorate of Optometry in 2011, and from Guilford College with a Bachelor of Science degree in Biology in 2006. He holds the 2248th license to practice optometry in North Carolina. By joining the Rosenstein Vision Center team, he has become the fourth generation of Rosenstein to provide eye care to Durham and surrounding areas.
Come visit Dr. Rosenstein and his team in Durham, NC today! Schedule an appointment online or by calling (919) 471-4474.
Rosenstein Vision Center has been a family-owned and operated eye care center since 1904 and is located in Durham, NC, serving the Raleigh, Durham, Apex, Chapel Hill and beyond. Rosenstein Vision Center offers eye care services including vision tests, kids eye care, eyeglasses and contacts, consultations and more.